ANTIEPILEPTIC POTENTIAL OF PLANTS FROM RIPARIAN VEGETATION OF BEAS RIVER OF HIMACHAL PRADESH
Keywords:
Antiepileptic, Seizure, Riparian vegetation, Solanaceae, Himachal Pradesh
Abstract
Epilepsy is a neuropsychological condition that results from the excessive release of a neurotransmitter. This paper discussed 20 antiepileptic medicinally significant plant species from the study area belonging to 14 families. The most dominant family is Solanaceae which contains 4 plant species, followed by Liliaceae, Fabaceae, and Verbenaceae which have 2 plant species each, followed by Amaranthaceae, Acoraceae, Xanthorrhoeaceae, Berberidaceae, Convolvulaceae, Cannabaceae, Moraceae, Rosaceae, Euphorbiaceae, Combretaceae, Rhamnaceae, all have one plant species. Out of the 20 plant species present in the study area, trees are most predominant (35%), followed by herbs (35%), shrubs (20%), climber (10%). This paper gives researchers an outline for understanding the critical function that some medicinal plants play in the management of epilepsy and seizures.
References
I. Akindo, L. (2021). Riparian Vegetation Changes along the Red River of the North: 1997–2018 The University of North Dakota].
II. Beghi, E. (2020). The epidemiology of epilepsy. Neuroepidemiology, 54(2), 185-191.
III. Chang, H.-J., Liao, C.-C., Hu, C.-J., Shen, W. W., & Chen, T.-L. (2013). Psychiatric disorders after epilepsy diagnosis: a population-based retrospective cohort study. PLoS One, 8(4), e59999.
IV. Jisha, K. Vascular plant diversity of riparian system along Thutha River, Kerala.
V. Penfield, W., & Erickson, T. C. (1941). Epilepsy and cerebral localisation.
VI. Shah, D. R., Dudani, S. N., Sankhwal, A. O., & Gavali, D. J. (2015). Riparian vegetation of mini river in Vadodara, Gujarat. International journal of environmental sciences, 6(2), 307-317.
VII. Sherina, S., Jagatheskumar, S., & Balasubramaniam, V. (2018). SYSTEMATIC STUDIES ON THE RIPARIAN FLORA OF SOKANASINI RIVER, CHITTUR TALUK, PALAKKAD DISTRICT, KERALA.
VIII. Stafstrom, C. E., & Carmant, L. (2015). Seizures and epilepsy: an overview for neuroscientists. Cold Spring Harbor perspectives in medicine, 5(6), a022426.
IX. Sukhadev, D., Raja, R., & Kumar, N. (2022). Documentation of medicinal plants in niramkaithakotta hills, kerala. Kongunadu Research Journal, 9(2), 45-59.
X. Sunil, C., Somashekar, R. K., & Nagaraja, B. C. (2016). Diversity and composition of riparian vegetation across forest and agroecosystem landscapes of river Cauvery, southern India. Tropical ecology, 57(2), 343-354.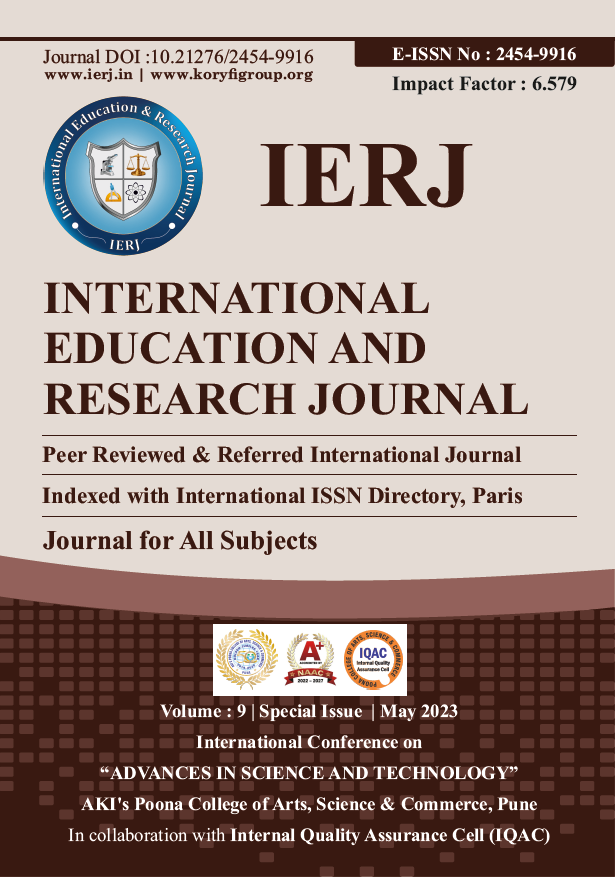 Additional Files
How to Cite
Neha Thakur, Nitesh Kumar, Rajeev Bhoria, Sunita Saklani, & Pratibha Verma. (2023). ANTIEPILEPTIC POTENTIAL OF PLANTS FROM RIPARIAN VEGETATION OF BEAS RIVER OF HIMACHAL PRADESH. International Education and Research Journal (IERJ), 9(5). Retrieved from https://ierj.in/journal/index.php/ierj/article/view/2682
License
Copyright (c) 2023 International Education and Research Journal (IERJ)
This work is licensed under a Creative Commons Attribution 4.0 International License.